Pretty Crowded Dungeon
Made for Ludum dare 41. Theme: Combine 2 Incompatible Genres

Download
Download
ld41.p8 (old jam source code)
14 kB
Comments
Log in with itch.io to leave a comment.
C'est très cool mais ouin :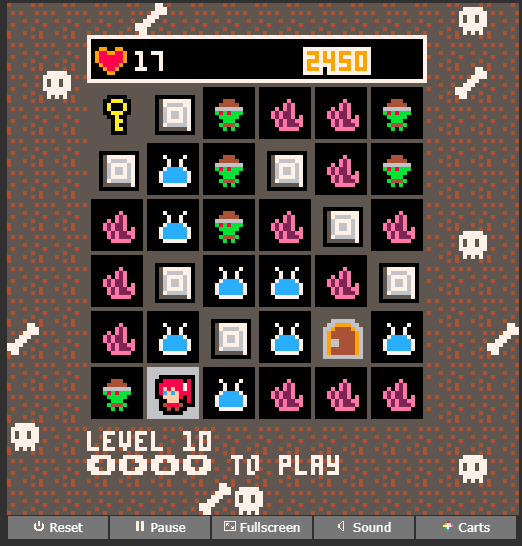 Ah oui, tu finis toujours pas être bloqué... L'équilibrage est pété de toute façon (17hp au level 10 aha. Impossible de perdre).

This game is really smart! Putting some instruction about life and connecting pieces to gain it back would be helpful, though!